Contract Packaging
Standipack is the leader in contract packaging systems in India. It has pioneered the Co-Packing System, a specially designed system for packing of lubricants and other free flowing liquid products.
This system ensures efficient filling operations to meet quality standards with regard to fill accuracy.
It also ensures negligible leaking percentage.
Standipack has co-packing facilities at Delhi, Mumbai, Kolkata and Chennai. All stations are equipped with easy to operate filling equipments ensuring high efficiency and change over for different pouch sizes with minimal down time.
Fully trained personnel ensure complete security to avoid pilferage at these locations.
Standipack offers the following types of packaging: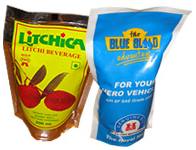 Standup Pouches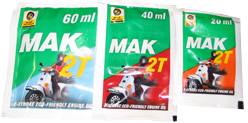 Pillow Pouches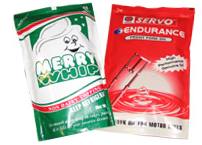 Flow Packs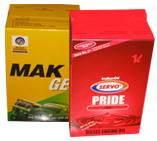 Lined Cartons

Standipack has a team of well trained, experienced and quality conscious service engineers for all kinds of filling machines. These engineers are avialable at a short notice also for trouble shooting to provide necessary operational support.
Adequate inventory of spare parts is maintained at all times to counter any breakdowns faced by the customer.